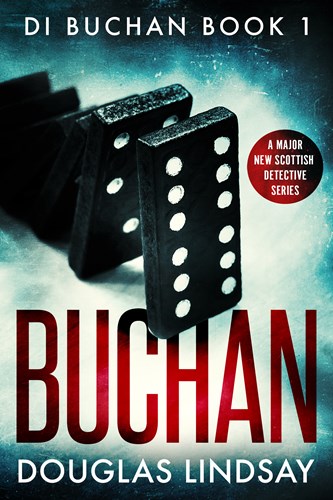 DI Buchan Book 1 - Out Now
Added at 10:08 on 08 December 2022
Here at Long Midnight Publishing (LMP) – which one should note isn't so much a publishing company, as a state of mind – there's been a career-long search for something that works. And by something that works, I mean, something that makes lots of money, allowing the purchase of an Aston Martin, winter-long holidays in the Swiss Alps and the writing of one leisurely yet magnificent literary novel every five years or so.
Yet to happen, to be honest.
Barney Thomson did OK. The movie resulted in the most money I'll likely ever earn in one go when it went into production, but consequently resulted in no big publishing deal, and almost zero book sales. Given that within a year of the movie being released, both the publisher of the paperback and the publisher of the digital editions had gone out of business, it's apparent The Long Midnight of Barney Thomson did no more for them than it did for me. (To be clear, I don't think it was the act of publishing Barney that put them out of business. It wasn't a cause-and-effect situation, like Heaven's Gate and United Artists. There were other factors.)
The DI Westphall series was picked up by Hodder, which was briefly encouraging, but it's always tough for the small fish in the big pond to make much of a splash, and Westphall didn't.
DS Hutton does OK and makes me a living. I mean, if I was on my own and lived in a one-bedroomed basement apartment in eastern Tajikistan, I wouldn't starve. Hutton, now at nine books and counting, isn't providing the monster breakthrough, however. I always felt it's been hampered by the first book – The Unburied Dead – as it sets the tone of Hutton being an unadulterated, misogynist asshole. His misogynist assholery has been adulterated in later books, but the first book is the killer, being where the vast majority of readers start their journey.
The first Westphall I feel is a solid start, as is the first Pereira & Bain, but I don't have the rights to either of those series. And so, constantly on the search for the breakthrough, I've created a new Glasgow detective. I think we can all agree that if there's one thing the world needs right now, it's another fictional Glasgow detective. Nowhere near enough of them at the moment. I mean, given that there are like eight thousand fictional Glasgow murders every year, there can never be too many fictional detectives to investigate them.
I won't lie. I gave it to my agent, he trawled around the crime editors of the publishing world, and they all said no. Some of those no's were tremendously positive and supportive, but that's just like Meg Ryan telling Bill Pullman how wonderful he is at the end of Sleepless, before pushing him out of the window at the top of the Rockefeller and running off to be with someone she's never met before in her entire life.
So, here we are. The DI Buchan series, brought to you by LMP. I initially intended publishing it under a pseudonym, but very quickly – after the pre-order had been live for a fortnight – decided that wasn't going to work. It was the Liz Truss of publishing decisions, but with a lot less comedy. Or tragedy. Just something that happened.
The first DI Buchan novel, entitled BUCHAN, is published today. The second, PAINTED IN BLOOD, is already completed, and will be released on 19th January 2023, and the third title, THE LONELY AND THE DEAD, currently a work in progress, will be available on 16th March 2023.
This is it. The Buchan series. If it looks like it might work, there will be more than three. If it stays at three forever, then we all know what happened. Click on the image ot share in the magic.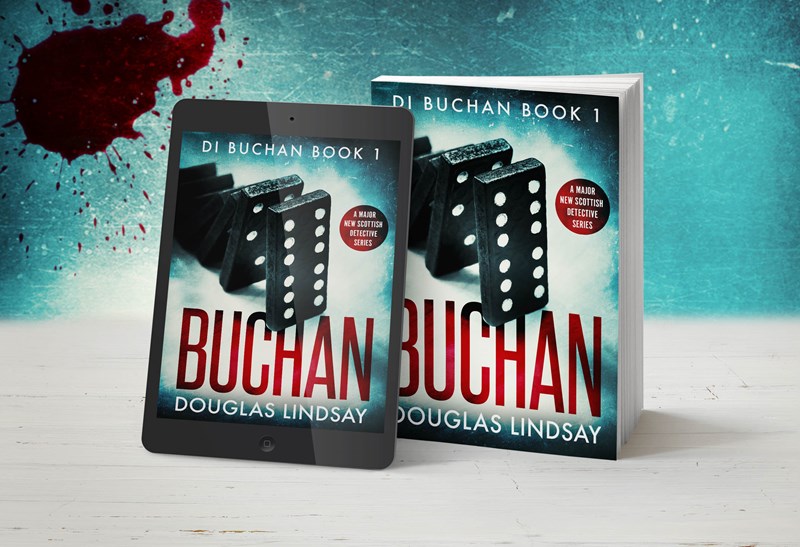 (This doesn't mean there will be no more DS Hutton novels btw. Hutton should be back in the spring.)