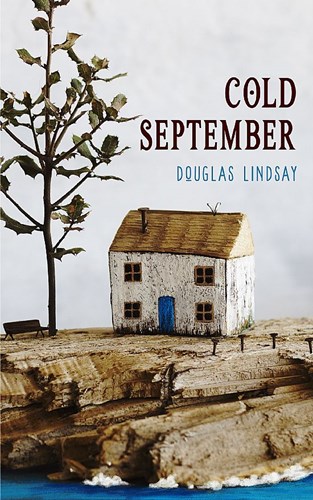 New Short Story - April In Paris
Added at 15:39 on 22 June 2023
The new novel ALICE ON THE SHORE, described by Professor Malcolm Connery of the Glasgow Institute of Special Things as "possibly the most important literary novel of the twenty-first century", uses the short story Aged Eight, Alice On The Shore as inspiration.
This original short story is included in the collection Cold September. In news, there's been a new short story added to this collection, and for the next few days, until early Sunday morning, the book is free for download on Amazon Kindle.
The new story is entitled APRIL IN PARIS. Set in neither April nor Paris, and with no narrative drive, no plot, no action, no romance, no jokes, and only one extended scene in which nothing happens, Japanese-fiction fans will recognise the influence of Haruki Murakami at work. Not that it's set in Japan either.
Excerpt from April in Paris:
As she walked to the table, and sat down opposite me, I got a flash of a prosthetic leg emerging from beneath her light raspberry gingham dress, then she laid her small bag down on the seat beside her and swept her hair back from her face.
'I'm not late?' she said.
'I was early,' I said.
I was about to explain that I'd already ordered coffee, when the waitress appeared at the table and placed the mug in front of me. A plain white mug, coffee with milk, no creamy texture on the top, no pattern of a leaf or a heart.
'Can I get the same, please?' asked the actress, in response to the waitress's raised eyebrows.
'Sure. Sugar?'
'No, thanks,' said the actress, and the waitress turned away again.
We watched her for a second, as we briefly clung to something to do before talking to each other, and then looked across the table.
There was a moment, which might have lasted a long time if ending it had been up to me, but she'd arrived with a purposeful air and wasn't about to let it go.
'I don't have long,' she said. 'I have a thing at two-thirty.'
'What kind of thing?'
I wouldn't ask that now, but I was young. The words were in my mouth, and then out into the world before I could stop them.
She looked a little non-plussed, but before I could apologise, she made a small hand gesture, and said, 'I work at a supermarket.'
It was a bad start to the conversation. A bad start to the date, such as it was, but I suppose we both already knew. This wasn't something that had anywhere to go.
'That's not really a thing,' I said.
'Everything's a thing,' she said. She was a little irritated.
'I thought you were an actress?'
She was about to respond, but stopped herself. Perhaps she could see the conversation quickly descending into irascibility and decided to be the one to stop it happening. I'm not sure why I couldn't have done that, but those edgy words just kept appearing, whether I liked it or not. Like I was interrogating her.
My wife says I still do that, even now, so I guess it's just who I am.
Click here to share in the magic.