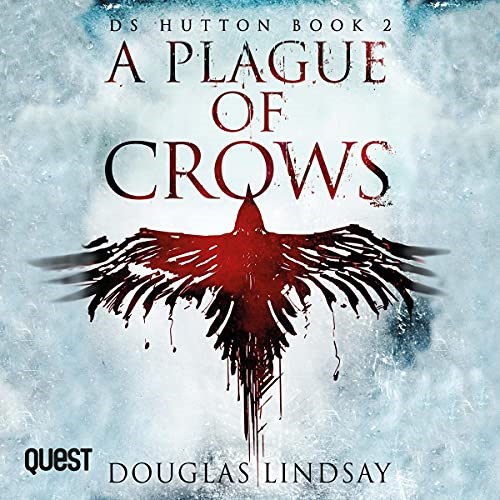 A Plague Of Crows Audiobook
Added at 17:38 on 18 June 2021
In publishing news, the audiobook for the second DS Hutton novel, A PLAGUE OF CROWS, has now been released by WF Howes. Read once again by David McCallion, A Plague of Crows tells the heartwarming and inspiring tale of a simple master criminal, down on his luck and struggling for a break, who kidnaps people, ties them up in a forest, removes their scalps with a bone saw, cauterizes the wounds with superglue to make sure they don't bleed out, and then watches on video while crows eat their brains.
It's like Dr Seuss meets Hannibal Lecter, via Frankie Boyle. Probably not great for kids under three.
Click here for the link to Amazon, although, as with the first book in the series, THE UNBURIED DEAD, the audiobook is available elsewhere.