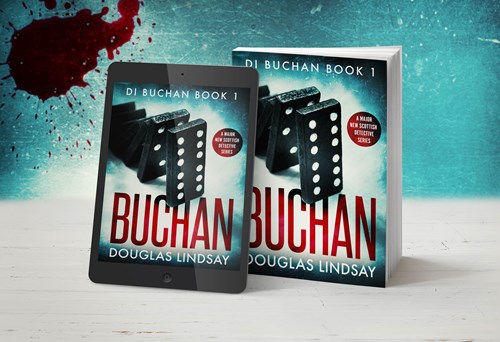 Hutton 8 Publication Day
Added at 09:44 on 08 August 2022
The world of publishing breathed a sigh of relief today as the publication of the eighth book in the DS Hutton series, BLOOD IN MY EYES, revived hopes of an upturn in fortunes for an industry suffering from high fuel costs, wheat shortages, pestilence and famine. 'A new Hutton novel,' said Professor Malcolm Connery, 'brings a smile to the face of the world.'
Insiders have suggested the book contains gruesome murders, unnecessarily gratuitous sex scenes and beheadings, and Connery is in no doubt just how popular all these things are with the public. 'If all that's true,' said Connery, 'we may well be in for the most successful and entertaining Hutton yet. Everyone loves a decapitation.'
After Book 7 – LET ME DIE IN MY FOOTSTEPS – saw DS Hutton begin holidaying in the snowy Highlands just in time for people to begin to get stabbed in the eyeball in the snowy Highlands, Blood In My Eyes sees him back in Cambuslang, chasing after a killer going on a bloody rampage of societal revenge.
This year marks a new phase in the Hutton Literary Universe (HLU), with two books already published, and a third in the making. While author Douglas Lindsay – currently holed up in a Hebridean cave writing several thousand words a day – is also working on a new Glasgow crime series set to debut later this year, insiders are saying that we will now see a more regular turnover of Hutton novels.
'Only the end of the world can stop the Hutton series now,' said Dr Ian Shackleton, thinker-in-residence at Glasgow Institute of Special Things HQ on Sauchiehall Street, 'and no one's predicting that's going to happen…'*
*Experts are consulting Alanis Morrissette to establish whether Dr Shackleton was being ironic, sarcastic or whether he just never reads the news.
BLOOD IN MY EYES, available now in paperback and ebook.